The largest hailstones were reported in Clinton and in Redwood in Madison County, the 16 WAPT Weather Team said. Some residents reported hailstones as large as baseballs and golf balls.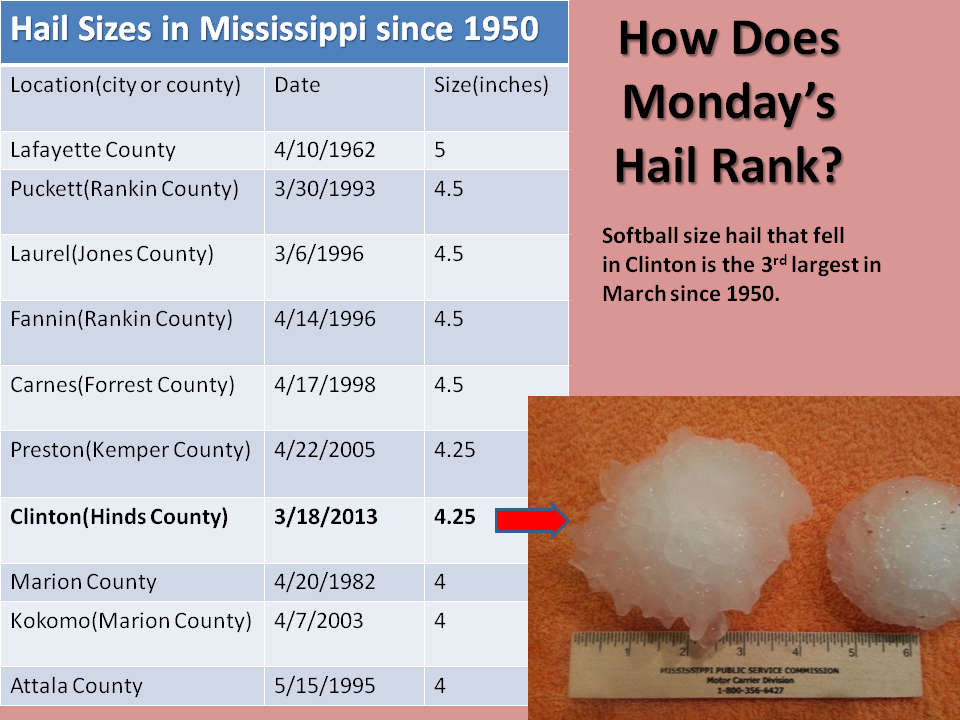 Survive Anything
- Disasters - Economy Collapse - Mobs, Etc.
PROTECT YOUR FAMILY!
---
37 Food Items that will be SOLD OUT after Crisis:
Prepare!
---
NASA knows some things.
2012 Survival Guide
How to survive the
Coming Food Crisis
Click Here
SEW?

Get

FREE SHIPPING

on orders $35+ from

Fabric.com
AquaPonics
Grow Vegetables without Dirt.
NWO Vision Report Watch
The Anti-Christ Identity?
Can we know it now?
2012 - The Untold Story Click Here
---
Ping your blogAnd Chomp it www.Hypersmash.com