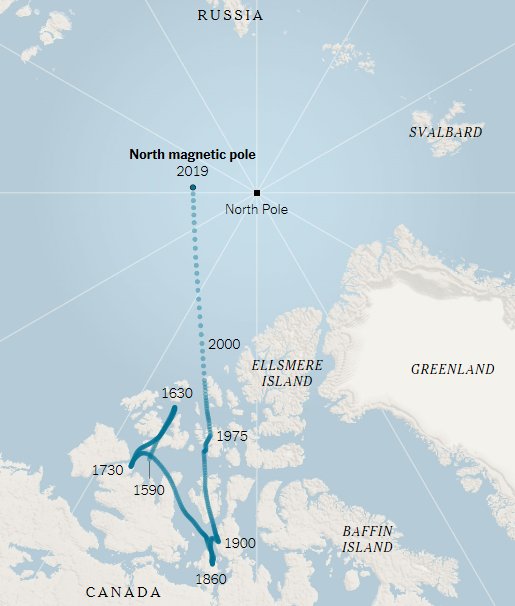 Geophysicist Phil Livermore is suggesting that two patches of magnetic field, one under Canada and the other under Siberia, are duking it out in an epic game of geophysical "tug-of-war." While the patch under Canada may have historically been the stronger, the one under Russia now seems to have the upper hand. He said:
It's sort of pulling the magnetic field all the way across to its side of the geographic pole.
Usually released every five years, the US-based National Oceanic and Atmospheric Administration (NOAA) saidMonday's early update of the World Magnetic Model (WMM) would "accurately represent the change of the magnetic field" since the last update in 2015.
The revised model was not due to be released until 2020.
NOAA wasn't expecting changes to be needed until 2020, but the magnetic North Pole has apparently been headingfurther away from the Canadian Arctic towards Siberia at an unprecedented rate of 55 kilometers per year.