Help your body to heal!
Your body wants to heal. Under the right conditions, it will
heal itself.
Warning signs of psoriasis. What triggers it?
What Is Psoriasis?
This skin condition causes a thick, patchy, red rash with silvery, white scales. The most common type is called plaque psoriasis.
You can get it anywhere, but it shows up most often on your scalp, elbows, knees, and lower back. You can't catch it by touching the skin of someone who's got it.
Kids can get psoriasis, but it's more common in adults.
What is Lupus?
Lupus is a systemic autoimmune disease that occurs when your body's immune system attacks your own tissues and organs. Inflammation caused by lupus can affect many different body systems — including your joints, skin, kidneys, blood cells, brain, heart and lungs.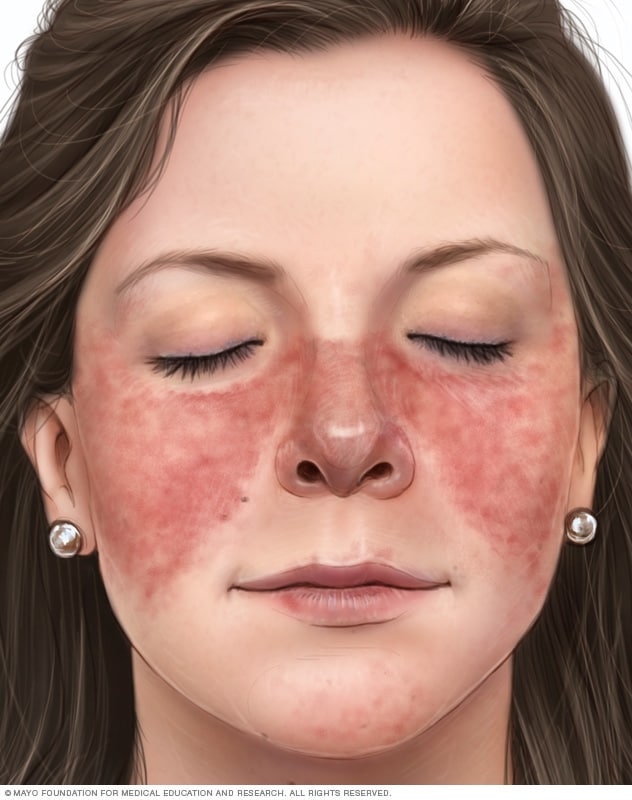 Overview
Lupus facial rash.
Lupus can be difficult to diagnose because its signs and symptoms often mimic those of other ailments. The most distinctive sign of lupus — a facial rash that resembles the wings of a butterfly unfolding across both cheeks — occurs in many but not all cases of lupus.
Some people are born with a tendency toward developing lupus, which may be triggered by infections, certain drugs or even sunlight.
Contributing sources: